Steps to Become a Travel Nurse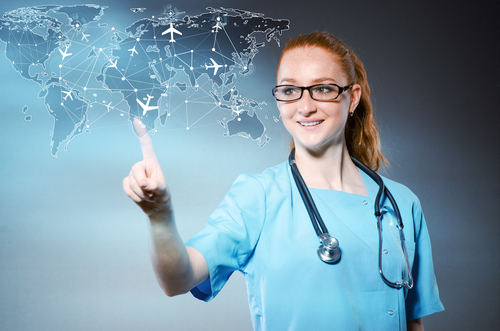 If you have a passion for working in the healthcare industry and love traveling, a travel nurse position may be the right fit for you. You get to help people in different parts of the country while exploring new cities. Call it two for the price of one. Travel nurses fill short-term staffing needs in medical facilities. Most contracts are usually 13 weeks, but they can be longer or shorter. There are many benefits of being a travel nurse, which explain why most people would go for it. If you feel like this is something for you, then here are the steps you will need to follow.
Earn Your Degree
The first thing you will need to do is get your degree in nursing. You will still need the same credentials as any other nurse. A degree can take you about four years when you learn theory and important technical skills. You can also consider an accelerated program that takes a shorter time, like 18 months. However, accelerated programs are usually for people with undergraduate degrees who want to transition to the nursing field.
Understanding What This Role Is About
Travel nurses help fill in the staffing needs in hospitals and clinics with staff shortages. You will be hired by an independent staffing company that recruits registered nurses to fill nursing positions all over the country. You will not always work in different states. Sometimes you can be called to serve in your local hospital that is understaffed. This job is flexible, and you will be traveling a lot. So, if you have a desire to visit new places, meet new people and try out new experiences, then this role can suit you.
Understanding What You Want From This Role
Before you start looking for an agency, determine what you want to get from your travel nursing role. That is because various agencies offer different options. This is in terms of the places you want to travel to and the types of healthcare facilities you want to work in.
Find an Agency
You will need to find a travel nurse agency to work with. There are many staffing agencies out there. This gives you many options. You can check online and see which agencies are operating in your areas. If you know a few people that have worked with such agencies before, ask for recommendations. They can get you in touch with someone at the agency. Each staffing agency offers different benefits depending on nursing specialization, geographical locations, etc. But the most important thing is to choose an agency with a good reputation to form a fruitful alliance.
Experience Is Important
Alongside your degree, experience is very important. It helps you get a feel of working in a hospital setting. As you study, start working in a hospital or clinic to get hands-on experience. This will prepare you for what is to come. Plus, the chances of being accepted in such careers are higher when you have some experience.
Work on Your Interview Skills
You are not immediately paired with a hospital. You have to be interviewed for the job so that the hospital administrators see whether you are fit for the position. So prepare for the interview ahead of time. The agency can also guide you on this and explain what you should expect. This is a job opportunity, just like many others. The only difference is that it is short-term. Be prepared to impress the recruiter.
After all these, you will get paired with a facility where your journey begins. The agency will give you free housing or a housing allowance. The house might also be closer to the hospital, so that you have an easier time in terms of transport.